<![CDATA[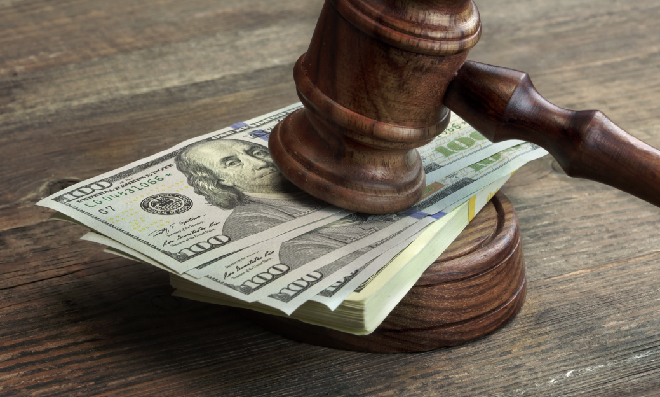 A judgment represents the end of a court case. A valid judgment resolves all contested issues and terminates the lawsuit.  It states who wins the case and what remedies the winner is awarded, which typically includes money damages, injunctive relief, or both. The "winner" of the lawsuit is often referred to as the judgment creditor and the "loser" is referred to as the judgment debtor.
Since a judgment represents the end of a lawsuit, it is not unreasonable to think that once you receive one, you are finished with your legal battle and, after collecting your money, can be on your merry way.  Unfortunately, it isn't always that simple.  Judgment debtors often fail, and even refuse, to pay a money judgment entered against them.  If this is the case, there are several legal avenues available to obtain payment.
Determining the Judgment Debtor's Assets
In order to get paid on a money judgment you first need to figure out what assets a judgment debtor has.  This can be done either through post-judgment discovery or a supplementary process action.
Under the Massachusetts Rules of Civil Procedure, a judgment creditor has broad power to obtain discovery from any person, including a judgment debtor, to assist in obtaining payment of a judgment. See Massachusetts Rules of Civil Procedure, Rules 30, 33, 34, & 69. Post-judgment discovery can be used to request information about and documentation evidencing a judgment debtor's assets, including bank statements, paychecks, and tax returns. Through this rule a judgment debtor can also be deposed and required to provide detailed information, under oath, about his or her income, bank accounts, investment accounts, real estate, vehicles, boats, jewelry, art, collectibles, inventory, machinery, equipment, and other valuable assets.
Alternatively, a judgment creditor may commence a new lawsuit solely focused on obtaining payment of a prior judgment. This type of lawsuit is called a supplementary process action.  See Massachusetts General Laws Chapter 224, Section 14. In a supplementary process action, a judgment debtor is required to appear in court and submit to an examination under oath relative to his or her assets and ability to pay.  Other witnesses may also be called to testify as to the debtor's assets.
Using the Judgment Debtor's Assets to Obtain Payment of Your Judgment
Once this information is obtained, a judgment creditor can use other available legal tools to have those assets satisfy his or her judgment.

If the judgment debtor owns any physical personal property like vehicles, jewelry, artwork, inventory or equipment, the judgment creditor can obtain a Writ of Execution from the court.  A Writ of Execution is a legal document that allows a sheriff to attach any non-exempt personal property of the debtor and hold it for sale at a public auction for the purpose of satisfying the judgment.  See Massachusetts Rules of Civil Procedure, Rule 69, and Massachusetts General Laws, Chapter 235.

If the judgment debtor has money in a bank account or is receiving a wage, a judgment creditor can seek "trustee process attachment" to reach those funds and use them to satisfy the judgment. See Massachusetts Rules of Civil Procedure, Rule 4.2, and Massachusetts General Laws Chapter 246. While trustee process attachment is an effective way to reach the judgment debtor's bank accounts, apart from domestic relations payments like alimony or child support, courts in Massachusetts are reluctant to garnish wages unless the court is satisfied that all other collection efforts have been exhausted.

If the judgment debtor owns real estate, the judgment creditor can levy the Writ of Execution on that property.  The judgment creditor then has a couple of options.  The judgment creditor can have a sheriff sell the real property at public auction and use the proceeds from the sale to satisfy the judgment.  Alternatively, the judgment creditor can simply record a copy of the Writ of Execution with the Registry of Deeds for the county in which the real estate is located. This option is more common. This recorded writ will act as a lien on the real estate that has to be satisfied before the judgment debtor can sell or refinance the property.

If the judgment creditor cannot find any specific, valuable asset of the debtor's to apply to the judgment, he or she can proceed with a supplementary process action.  See Massachusetts General Laws Chapter 224, Section 14.  As noted above, once served with a summons, the judgment debtor is required come to court (or else a capias (warrant) will issue and the debtor will be brought in by a sheriff) and submit to an examination under oath relative to his or her assets and ability to pay the judgment.  The court will then enter a Payment Order, based on the examination, requiring the judgment debtor to make a single or recurring weekly or monthly payment(s) to the judgment creditor until the judgment has been satisfied. Payment review hearings can be set up periodically, usually every six months, to see if the judgment debtor's financial situation and ability to pay has changed.  If the judgment debtor fails to comply with the court's order for payment, he or she can be held in contempt.

If you have any questions or would like assistance in recovering monies owed or obtaining payment of a judgment, please call the attorneys at Wynn & Wynn, P.C., at 1.800.852.5211 or request a free consultation.

The post Obtaining Payment of a Judgment for Money Damages appeared first on Wynn And Wynn.

]]>