By: Marissa Louro | Law Clerk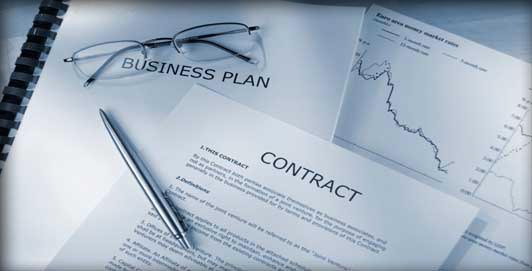 In a world where many rely on technology to expedite personal and business communications, it is no surprise that recent decisions in Massachusetts state and federal courts are deeming email conversations contractually binding. Thus, we caution you when pressing "send" based on first glance—for various rulings consider this as a binding action in an agreement.
Last year, the U.S. District Court determined that a valid settlement of a purchase and sale agreement was accomplished through informal e-mail exchanges.[1] Even though a party tried to back out of the agreement prior to the drafting of the formal document, the Court held that the electronic settlement discussions bound the parties, which was evidenced by an e-mail stating, "Let's finalize," along with a response requesting the clients' signatures. This seemingly ambiguous language was made binding based on the parties' clear expression of mutual assent: an e-mail stating the buyer's acceptance of the offer and the seller's response of "Glad we were able to get it done,"  even though no signatures appeared on the pertinent documents
Similarly, an Appeals Court held that two parties intended to be bound by the terms set forth in e-mail exchanges even though an e-mail stated that "the parties did not intend to be bound until a formal settlement document had been signed."[2] Even in the absence of the formal document, the Court found that the parties' e-mails demonstrated their intent to memorialize and agree upon the material terms, to which they were now bound.
Sign on the dotted line
Evidently, e-mail exchanges should be viewed cautiously given the high-tech nature of the twenty-first century.
You may also wonder how signatures can be satisfied electronically. This issue was addressed when a Superior Court ruled that an electronic signature or the "from" portion of an e-mail may satisfy the law. [3] Another Superior Court judge held that the Uniform Electronic Transactions Act clearly expresses that electronic documents may satisfy laws that require written memorandums.[4] Therefore, every email may be considered a binding signature.
Explicitly state your intentions
When in doubt, include language that explicitly identifies the nature of the contract—even a method of acceptance, if applicable. For example, this past March, the Court did not recognize a contract as valid and enforceable because the seller failed to accept the offer in the buyer's specified manner of acceptance. [5] When the buyer sought to have the Court enforce the contract, the Court found that the seller's language and actions evidenced a rejection.
For your information
Whether electronic agreements are enforceable is a topic that is rapidly gaining popularity in the realm of business and real estate transactions. The court decisions noted above should not dissuade you from electronically negotiating deals; rather, they should make you aware that courts essentially look to what was said and the intentions of the parties.
Your takeaway:along with spell-check, you might want to review your correspondence with your attorneys at Wynn & Wynn before engaging in electronic negotiations, as it could save you time, money, and unwanted litigation. To contact us call 1.800.852.5211 or Click here to request a consultation.
[1] Hansen v. Rhode Island's Only 24 Hour Truck & Auto Plaza, Inc., 962 F.Supp.2d 311 (D. Mass. 2013).
[2] Fecteau Benefits Group, Inc. v. Knox, 890 N.E.2d 138, 145 (Mass. App. Ct. 2008).
[3] Feldberg v. Coxall, 30 Mass.L.Rptr. 150 (Mass. Super. 2012); see also Mass. Gen. Laws ch. 110G, § 7(a) (stating that "a record or signature may not be denied legal effect or enforceability solely because it is in electronic form.")
[4] Corporate Development Associates Inc. v. Staples Inc., No. MICV201100958F, 2013 WL 597488 (Mass. Super. 2013).
[5] Host v. Gray, 85 Mass. App. Ct. 1110 (2014).