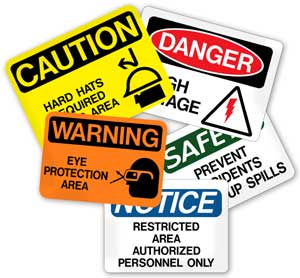 Sadly, workplace injuries have become a reality on many jobs. A recent report done in Massachusetts, however, showed that at times more then just an injury may occur. The report was entitled Dying For Work In Massachusetts, and it showed that in 2012, 32 people died due to workplace injuries or related illnesses in Mass.
The report states that many of these deaths resulted from employers not enforcing the Occupational Safety and Health Administration (OSHA) standards that have been set, and that the OSHA fines are not large enough and are too late to really protect the workers as they should.
The number one cause of injury and death on the worksite was falls. In most of the cases, the workers were not wearing safety harnesses. Marcy Goldstein- Gelb, the executive director of MassCOSH (The Massachusetts Coalition for Occupational Safety and Health) stated, "In too many instances, the fatalities could have been prevented if the employers had complied with basic OSHA measures," In addition to the 32 people that died in 2012, there were 1,800 diagnosed with cancers connected to exposure on their jobs. The report linked Massachusetts' higher rate of Mesothelioma, a rare cancer form, to the business of shipbuilding, repairs, and jobs linked to asbestos exposure.
The report requests an extension to the 30 day period in which employees may file for unsafe working conditions, bilingual OSHA inspectors, and criminal charges for serious violators.
If you have lost a loved one due to a workplace injury or illness, or have recently been injured, it is important that you contact your lawyer immediately to ensure that you receive the compensation that you deserve.
At Wynn and Wynn, we are experienced in the field of workers compensation and personal injury, and we will work with you to assist you- whatever your legal needs. Call today at 1-800-852-5211 or click here for a free consultation.