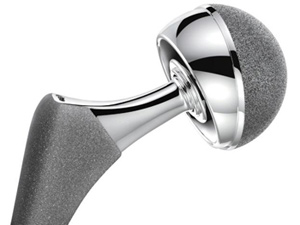 A hip replacement is a serious surgery, and can be a difficult recovery period for patients. This being the case, when making the decision to go forward with a hip replacement operation, it is perfectly natural to want to have confidence in the devices that will be installed. As we have seen recently, unfortunately it's not always possible to have this confidence.
In the past, we have featured a blog on the Depuy hip replacement, which was recalled for releasing metal shavings into the blood and causing serious health complications for many people. The Depuy replacement was not the only metal hip replacement to be recalled for this, however. The Biomet M2a Magnum hip replacement has also been recalled. Like the Depuy replacement, the Biomet M2a releases metal fragments into the surrounding bloodstream and tissue.
The Biomet M2a was released onto the market after the FDA used the 510(k) process. This process has been widely criticized, as it expedites products releases if the devices are already very similar to a device already on the market.
Designed to last many years, most failures are happening just a few years after the replacement surgery.
If you received a Biomet M2a hip replacement device and are experiencing serious side effects, you may be able to receive compensation for your pain, suffering, and loss of income. It is important to review your case with legal professionals who are experienced in dealing with these type of cases.
The attorneys at Wynn and Wynn are experienced in product liability, medical malpractice, and personal injury suits. They will work with you, no matter what your legal need, to help you receive the compensation you deserve. Contact Wynn and Wynn today at 1-800-852-5211 or request your free consultation.