By: Corey Pontes | Associate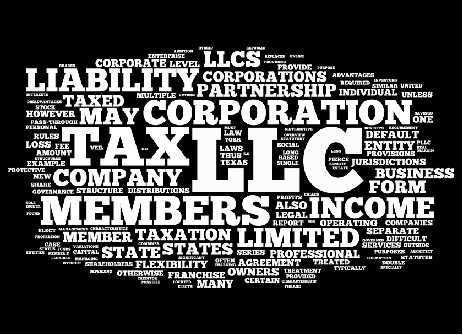 Incorporating a small business is a great idea for individuals who want to limit their personal liability for debts of a business. In incorporating your business, you create a new structure where your business can be recognized as its own entity. Most importantly, your business can be treated separately from its creators and shareholders, potentially reducing liability. While incorporating can be a savvy business move, there are other types of business organizations that can be created, including general partnerships and limited partnerships.
What is a General Partnership?
A general partnership is an association of two or more persons to carry on as co-owners of a business for profit. Each co-owner shares in the profits and losses of a business.
What is a Limited Partnership?
Limited Partnerships have two types of partners: general and limited. The limited partnership must include at least one general partner and one limited partner. Like in a general partnership, general partners run the business and share in all profits and losses. Limited partners contribute money to the partnership, but do not have a say in how the business is run day-to-day. Limited partners have no risk of loss beyond their own investment.
How is a Partnership Formed?
In Massachusetts, Limited Partnerships must be formed under the provisions of Massachusetts General Laws Ch. 109, Section 8. To form a partnership, you must choose a business name, file an assumed business name, create and sign a partnership agreement, get licenses, permits and zoning clearance, and obtain an Employer Confirmation Number. To ensure that you and your partner(s) have written terms to adhere to, you should draft a partnership agreement. This agreement should include the rights and responsibilities of each partner. Following the drafting of a partnership agreement, the partnership should open up a bank account for the business. It is also a good idea to obtain general liability insurance.
What is a Corporation?
A corporation is a business which has at least one person as the owner of the business. The owner or owners of the business own stock in the corporation. A corporation is a separate entity from its stockholders. If a corporation loses money, the stockholders are not held liable.
How is a Corporation Formed?
In order to form a corporation, you must file Articles of Incorporation with the Secretary of State (they are called Articles of Organization in Massachusetts but operate the same way). They are also sometimes called the corporate charter. Articles of Incorporation should include the name and address of the corporation, the corporate purpose, the name and address of the corporation's registered agent (the person authorized to accept delivery for certain legal documents on behalf of the corporation), and stock information, including the number and value of shares.
Every business is unique when it comes to deciding which structure to select. If you are just starting a business or your business is growing, it is important to contact an attorney to decide which business structure is best for you and your company.
If you have any questions regarding your business structure or would like assistance incorporating your business, please call the attorneys at Wynn & Wynn, P.C. at 1.800.852.5211 or request a free consultation.