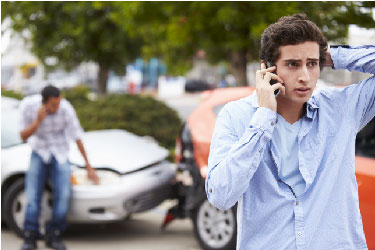 On January 1, 1970, the Commonwealth of Massachusetts passed the Comprehensive No-Fault Act dealing with motor vehicle accidents. This act included a subsection described as Personal Injury Protection. Through this subsection, you are entitled to make a claim for your Personal Injury Protection benefits after you are in an accident, regardless of whether or not you or your vehicle were the cause of the accident.
Massachusetts is one of seventeen states that mandate Personal Injury Protection (PIP) coverage. The three (3) kinds of benefits that are included in PIP are: (a) medical expenses; (b) lost wages; and (c) replacement services. PIP can also cover funeral expenses as well.
Medical Expenses:
PIP benefits will cover any reasonable and necessary medical expenses that are accrued within two (2) years of the accident.
Lost Earnings:
PIP benefits cover lost earnings and are paid at a rate of seventy-five percent (75%) of your average weekly wage. If you have a wage or salary continuation plan or receive worker's compensation benefits you are not eligible for PIP wage benefits. If your employer pays you for your time off, you will not be reimbursed by PIP for your loss earnings. Unless, your employer will then allow you to buy-back the benefit you used up when you were injured. In this case, PIP will pay your employer directly and buy-back your benefit.
Replacement Services:
Replacement services include expenses incurred to have tasks performed by another person that would have been performed by you if not for the accident, for example cleaning services. A doctor's note verifying your injury or disability will be necessary in order to obtain PIP replacement service benefits, as well as, documentation of the service and cost.
The total amount of available PIP benefits for the above expenses is $8,000. However, Massachusetts law states that if you have private health insurance at the time of the accident PIP will only pay $2,000.00 towards your medical bills. After the $2,000.00 has been exhausted then the medical bills must be submitted to your health insurer for payment. After your health insurer reviews the bills and makes a payment or a denial then PIP is responsible for the uninsured balance of the medical bills up to the $8,000 total PIP benefit limit. It is important to understand that PIP will only provide coverage for uninsured balances if you are treated by medical professionals who are covered under your health insurance plan. If you have no health insurance policy, a non-private health policy or an ERISA health policy, PIP will cover up to the full $8,000 in medical expenses.
You can be rightfully denied PIP benefits if at the time of the accident you were operating a vehicle while committing a felony, had specific intent to cause harm to yourself or others or were under the influence of drugs or alcohol.
All Massachusetts owners of automobiles receive the standard policy and it is important to look over and familiarize yourself with the language whenever you receive your annual renewal bill. Since the language in the subsection can be confusing, it is wise to ask the agent providing insurance for your motor vehicle or an attorney for assistance to determine how to proceed when you are involved in an accident to make sure you are not responsible for any expenses which are covered under the policy.
Therefore, if you are involved in a motor vehicle accident, whether in Massachusetts or outside of Massachusetts and have questions about what you are entitled to, a qualified attorney familiar with no-fault benefits can advise you as to the benefits you may receive.
If you have been injured as a result of a motor vehicle accident, the attorneys at Wynn & Wynn, P.C. can help review your case and determine if you have a potential claim. Call our office today at 1-800-852-5211, or request your free consultation.