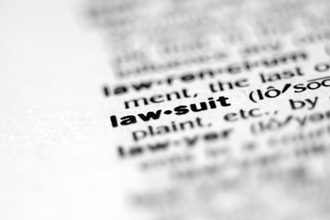 A wrongful death suit has been filed against Crystal Springs, in Freetown MA, a facility that cares for disabled children and young adults. The Pearson family, whose 21-year-old son was a resident at the facility and died in 2011 after swallowing a latex glove, has made the claim.
Their son, Grant Pearson, suffered from pica, a condition in which a person eats inedible objects. He swallowed the glove after an employee bathed him and left him in the bathroom- where the gloves are left in an unlocked drawer and on the tub railing. Later, Pearson was walking the hallway when he suddenly began to vomit and dropped to his knees. Staff realized that his lips had turned blue. Instead of immediately calling for paramedics, the staff tried to assemble the oxygen bag, and rather then clearing Pearson's airway they applied chest compressions. Calls to 911 were also delayed because the staff did not know how to call to an outside line.By the time paramedics were called to the scene it was too late to revive Pearson, and he was pronounced dead shortly after at the hospital.
After Pearson's death, the Massachusetts State Police and the Disabled Persons Protection Commission investigated the facility. This investigation showed that the staff was not properly trained in all the equipment, that there were no clear procedures and policies on the storing and disposing of latex gloves, and that Pearson's psychology data regarding his pica were not adequately documented.
If  loved one has suffered in an event that you feel is the result of negligence on someone's part and resulted in wrongful death, it is important that you contact a trusted legal advisor who can assist you through this difficult time, to help you find the answers, and to help protect anyone else from harm. At Wynn and Wynn, we have an unwavering commitment to our clients, and we understand your needs in this difficult time. Call today at 1-800-852-5211 or click here to schedule a free consultation.