Patricia Alexandre, Esq.| Law Clerk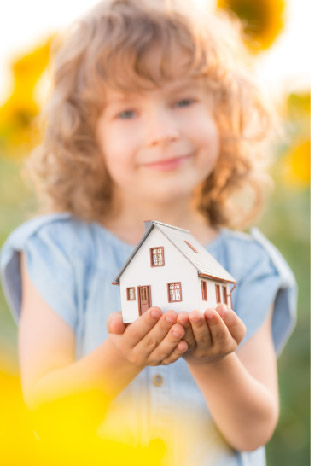 Families moving into an older home with children under the age of six should be extremely cautious of lead paint. Hundreds of young children are poisoned by lead paint in Massachusetts each year. Children exposed to lead may suffer from permanent brain damage, kidney failure, as well as behavioral and learning disorders. If your child has been injured as a result of lead paint, you may have a claim against a 3rd party.
The most common way children can develop lead poisoning is by swallowing lead paint dust and chips. Even the smallest amount of lead can poison a child. Painting over lead paint with nonleaded paint can still poison children, especially when the lead paint is disturbed, such as through normal wear and tear as well as home repair work.
The Massachusetts Lead Law was enacted to prevent these serious health consequences, which can be permanent and disabling. Under the Lead Law, the property owner is responsible for removing any lead or covering of lead paint hazards in homes built before 1978 where a child under six years old comes to live in a rental property. This includes owners of rental property as well as owners living in their own single family home. See M.G.L. c. 111 § 199.
The owner of any premises is liable to a child under six for damages at the time of the poisoning upon proof that the child's blood lead level equals or exceeds the blood lead level at which the Public Health Department defines lead poisoning. See M.G.L. c. 111 § 199.
When buying or renting, a prospective tenant should always inquire about the existence of lead paint on the property. If asked, the property owner is required to disclose to the tenant any knowledge that he or she has concerning the existence of lead on the property. If a property owner fails to tell a tenant about known lead hazards on the property, he or she may be liable for violating the Lead Law or for engaging in an unfair or deceptive act in violation of the Massachusetts Consumer Protection Act.
Furthermore, a property owner cannot avoid disclosing or removing known lead hazards by refusing to rent to families with young children or pregnant women. They also cannot discriminate against families with children just because a property may contain lead paint. Discrimination is against the law and a violation of the Lead Law and the Consumer Protection Act. A Massachusetts property owner may also be subject to Massachusetts anti- discrimination statutes for serious penalties for discriminating against families with children under 6 years old.
If your child has sustained injuries as a result of lead paint please call the attorneys at Wynn & Wynn, P.C. at 1.800.852.5211 or request a free consultation.