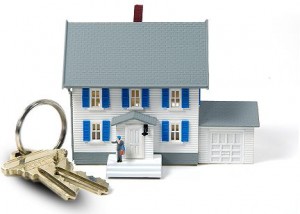 Whether it's your first home or your dream vacation home, buying a home can be one of the most exciting times of your life.  Most likely it's also the largest purchase you'll make, which can make it a very stressful experience.
You've found the perfect home, you were approved for your mortgage, and the home inspection was relatively painless.  Smooth sailing from here until you're holding the keys to your new home, right?  Unfortunately, not so.  Your real estate closing is where the potential for most unseen problems arise.  Here are two examples of common real estate closing problems that you can be prepared for if you have the right real estate attorney on your side.
The Walk Through. Before the real estate closing, you'll have a final walkthrough in what is almost your home.  You find that the seller has left piles of trash in every room, ripped the dining room light fixture out of the ceiling and gouged a hole in kitchen door frame when moving the refrigerator.
What are your potential options? 
Your real estate attorney should work with the seller's attorney to solve the problems; figure out how much it might cost, and how to make the seller pay. One option would be to negotiate a credit on your real estate closing fees, meaning the seller pays more at closing. Another would be to have the appropriate amount from the seller's proceeds placed in escrow until the problems are fixed.
Errors in documents
Document problems can be as simple as a name misspelled or a transposed number in an address, or as serious as incorrect loan amounts or missing pages. All of these glitches can cause delays of hours or even days because everything has to be in order before the real estate closing.
Your attorney will let you know in advance what items are expected of you from the title agent and other professionals that you're working with at the closing. Ask to see as many of the documents as you can in advance to prevent mistakes that can be easily avoided.
At Wynn & Wynn we practice law differently.  Our clients trust us because of our attention to detail and our hands on approach.  Whatever your legal need, we have a creative and flexible approach. Contact us today at 1-800-852-5211 to learn more!