School buses are part of our daily routine, whether we have children or not. If we have children, we are most likely accustomed to the morning routine of making sure your child catches the bus. For others, school buses may be what they factor into their morning commute(we all know the feeling of being "trapped" behind the bus).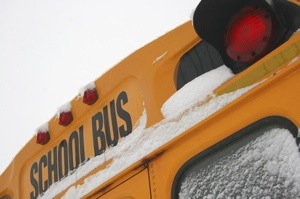 For the most part, the bus is a safe way for children to travel, but in recent years we have seen more and more accidents involving school buses, sometimes resulting in injury to the children. As much as parents don't want to think about such an upsetting event it is a good idea to have an understanding of the course of action if such an event were to occur.
There are many different reasons why an accident may occur involving a bus, whether it be caused by poor road and weather conditions, another vehicle, or the fault of the driver. If a bus accident accident were to happen, it is important that you contact an experienced legal team, a team that will help you through the upsetting time of dealing with your child's injuries, investigate your case thoroughly, and assist you to receive the medical care and compensation you deserve.
Contact the team at Wynn and Wynn if you or someone you love has been injured in any way, and we will help you- whatever your legal needs.
Call us at 1-800-852-5211 or request a free consultation.