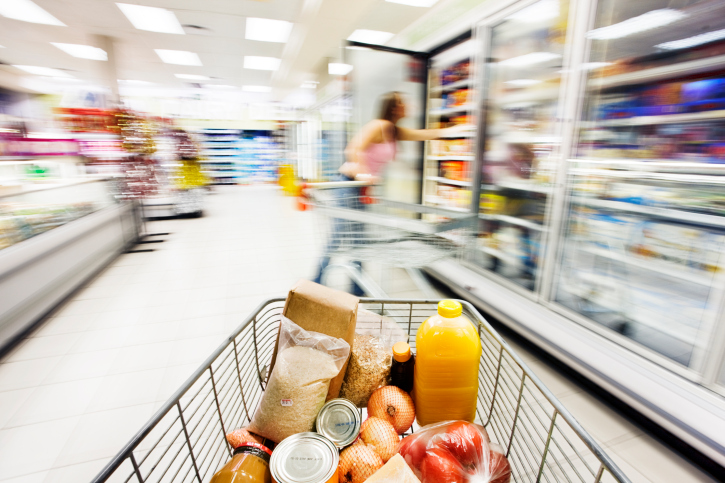 Items often get knocked over or spilled in a grocery store, and because of the type of flooring in these stores, it is unfortunately a common occurrence for shoppers to slip and fall on these spills. If you slip and fall and are injured in a grocery store, who is responsible? Can you receive compensation?
If you fall in a store it is important that you receive the necessary medical attention after your fall. Even if pain does not present itself immediately you should still follow up with your doctor, as at times injuries won't be felt till days after the fall. Make sure to report the incident to the store manager, collect their name, phone number, and the insurance information for the store. Do not make any detailed statements to the manager or any employees until you have spoken with your attorney.
Massachusetts state law states that if someone is to slip and fall in a grocery store, and the fall was the result of a spill or danger that the store knew, or should have known about- then the store is liable. At times, it may be difficult to prove liability in these cases, and that is when having the help of an attorney is valuable. Till a few years ago, if a customer fell and was injured in a part of a store that was considered a self service area (produce section, salad bar, etc.) then the store was not liable. In a case in 2007 however, the supreme court ruled on the behalf of the victim, stating that in these self service areas the stores should expect items to have spilled or fallen and should be vigilant in keeping the areas cleaned.
After a fall in a store, it is important to keep detailed notes, take pictures of your injuries, and get a copy of your medical records to prove your case.
If you have recently slipped and fallen in a store, contact the personal injury attorneys at Wynn and Wynn today. Our team will help and assist you, and make sure that you get what you deserve for your injuries. Call 1-800-852-5211 or click here to schedule your free consultation.