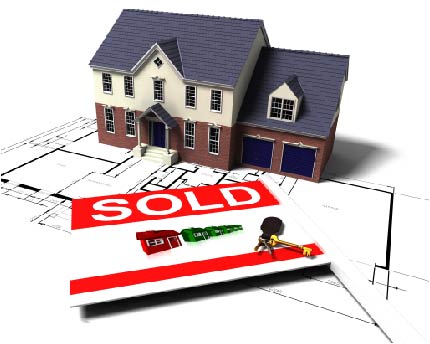 On August 1, 2015, changes to the lending process will greatly affect the process of owning a home. The rules regarding banks' lending money to consumers has now changed dramatically in the name of "Consumer Protection."  These changes will make it so that an average homeowner may have to wait up to 60 days to close when trying to refinance or purchase a home. Furthermore, if you are trying to sell your home and use a portion of your funds to buy your new home, commonly called a "back to back closing," you will not be able to do so without significant legal assistance.
What has caused this to happen?
In 2011, the Dodd-Frank Act created the Consumer Financial Protection Bureau (C.F.P.B). This agency was designed to protect the consumer and hold lenders accountable after the 2007-2008 financial collapses of the banking industry. Now, 4 years later, some have argued that consumer protection has evolved to become more burdensome then helpful to the consumer.
Lenders, who do not follow the changes that the Dodd-Frank Act instituted, may be subject to fines ranging from $4,000 to $1,000,000 per day. As such, lenders have to assure that figures given to borrowers are completely accurate, even if the borrower's exact needs are unknown. Sometimes a borrower may not know what type of home they are looking for or what type of loan product or loan amount they will need. Regardless, lenders must now present the borrower with a written document, combining the Truth in Lending and Good Faith Estimate, now known as the "TILA-RESPA Integrated Disclosure Statement." This document must be received by the borrower within 3 days of meeting with a loan officer.
Prior to the new CFPB rules, you would meet with your loan officer and you would complete a loan application. Timing was not as strictly regulated and generally you could close on your loan within 30 days. The new rules will now delay a closing by at least 15 to 30 days. Costs will also significantly increase, and most likely double, as lenders, attorneys and appraisers and all the other affiliated parties involved in assisting with the closing, will incur greater liability, by having to complete the extra required paperwork and disclosures.
Consumers will now be inundated with documents that were created to help the system be more transparent. The goal of the CFPB was to help improve consumer understanding, by allowing customers to see the risk factors of the loan, the long and short term costs and monthly payments. Furthermore, it will also allow customers to "comparison shop" for loan offers and to shop for closing costs.
These rights are not new to a consumer. A borrower has always had the right to shop for a lender and see what the costs of their loan would be. With the new rules, the process is now muddled with paperwork and rules that make the loan process longer, more costly and ultimately could negatively affect a consumer trying to refinance or buy a home. We will now all be subject to the government reaching further into our lives by regulating our personal contracts.
If you are a consumer in the Raynham or Bristol County area trying to buy or sell your home, or if you are a lender trying to prevent costly fines, Wynn & Wynn P.C. can help you navigate the new lending process rules.  Call our office today 1-800-852-5211, or request your free consultation.