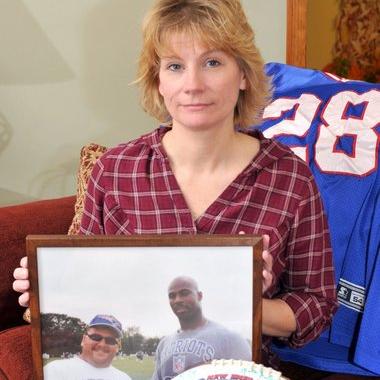 In September, 2010 Jeff Chartier brought his son to a New England Patriots game an hour and a half early, and were offered an opportunity to take pictures on the field. A security guard approached them and confronted the man, during which time the man became visably distressed, and shortly after he suffered from a heart attack at his seat and died. His wife is now suing the franchise for wrongful death.
A wrongful death suit can be filed when some sort of negligence is established which caused the death of the individual. This is where the difficulty lies in this particular case against the Patriots team, as negligence on their behalf in allowing the confrontation to happen must be proven. The suit claims that the NFL was negligent because their two officials invited the 6 year old boy onto the field, when they should have known that proper credentials were required to be on the field, and that the Patriots specifically were negligent in not communicating with the safety requirements between the officials and the security guards. The suit is filing these things as "malicious, willful, wanton or reckless conduct or gross negligence."
The case is being filed now, 3 years later, to fall within the statute of limitations in Massachusetts to file a claim. In most cases, it is easier to establish negligence in a wrongful death suit. It is important to contact an experienced legal professional at this time to assist the management of your case. At Wynn and Wynn, we listen to our clients, and we will do whatever it takes- whatever your legal needs, to accomplish what's best for you. Contact us today at 1-800-852-5211 or request a free consultation.