Sadly, every year many Massachusetts residents are injured on the job and receive workers compensation. We have written blogs in the past on some of the injuries, and physical and mental illness caused by a job that workers compensation will cover. Most people are concerned, and rightly so, with how much they should expect to receive, and what kind of compensation they should count on.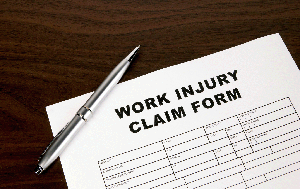 The State of Massachusetts has maximum and minimum weekly wages for individuals on workers compensation. If your injury disables you and prevents you from working for 5 or more days, you will be paid lost wages. These missed days do not have to be in a row.
If your injury temporarily prevents you from working, you will be compensated with a weekly sum that is equal to 60% of your average weekly wage. This sum will be no lower than the state's minimum compensation rate, and no higher than the maximum.
If you are permanently disabled, you will receive this compensation for the rest of your life as long as you can't work. If it is a temporary disability then there are time limits on how long you may receive compensation for.
Should family members expect to receive compensation? No. Unless the injury resulted in death, the family would not receive additional benefits to the compensation already received by the victim.
Because there are so many different facets to receiving the workers compensationyou deserve, and each state is different- it is important to contact an experienced legal professional in Massachusetts to help you receive compensation you deserve. Contact Wynn and Wynn today at 1-800-852-5211 or request your free consultation.