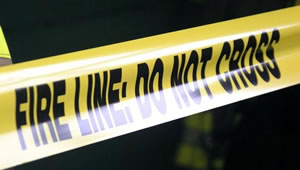 Burns are one of the most common accidents. They can result from any number of situations, from smaller burns from hot water or an accidental touch to a hot appliance, or more seriously from electrical malfunctions, house fires, and chemical burns.
Treatment of serious burns must take place immediately, and the state of Massachusetts has some of the top burn clinics and medical staff to help individuals suffering from burns. But what if the burn is the result of negligence on someone's part– whether it be a product malfunction, improperly installed electrical wire, or failure to meet existing codes in a public location?
In 2003, one of the deadliest nightclub fires in U.S history engulfed The Station nightclub in Warwick, RI, leaving 100 people dead and 230 injured. The fire was started when pyrotechnics caught the sound-insulation foam on fire. The building was well over capacity, and the exits quickly became blocked. The flames that spread over the foam were estimated to have spread at the speed of one foot per second.
The injured victims of the fire suffered from severe burns, with some individuals with up to 85% of their bodies burned, trampling injuries, and complications from smoke inhalation. Settlements were reached with the victims and their families in the years following the fire.
Car accidents resulting in vehicle fires can also be the cause of serious burns. It is estimated that nearly 220,000 vehicle fires happen a year, resulting in serious injuries and even death.
Coping with a burn can be extremely difficult for the victim and their family, and the road to recovery can be challenging. If you or a loved one has suffered from a burn, it is important that you consult with a trusted personal injury attorney. At the time of dealing with so many other concerns, worrying about paying for medical bills and future costs is not something that should be a concern to you.
At Wynn and Wynn, we are there to help you, what ever your legal needs. Call us today at 1-800-852-5211 or click here for a free consultation.