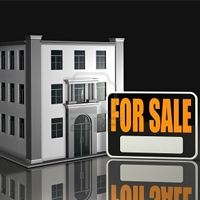 If you are a business owner in the Raynham or Taunton area, you may have decided that the space you are renting is no longer meeting the needs of your company. You may be considering expanding your business by purchasing your own space or constructing a new building.  There is more involved to commercial real estate then just finding that perfect location though, and if you are not aware of these factors such as zoning and permits, it could be detrimental for you and your business.
No matter what kind of business you run, it is important that you have checked the zoning of the area and have made sure to obtain all the proper permits to operate your business in that location. The type of business you own, how many patrons, and available parking- these are all factors that must be considered. This applies even if you are leasing or purchasing a pre-existing building.
Depending on the town or city that you are looking to open your business in, you may have to be present at the board meeting to receive your permit. At this time you may wish to have your legal advisor represent you to be sure that you are receiving the proper permits so your business can be constructed and continue to grow and flourish.
If you have not paid proper attention to the zoning requirements of the area where your business is located, you run the risk of complaints- which could result in your business being required to move, or shutting down.
The process may seem overwhelming to navigate, but with the help of trusted legal counsel it can be a smooth one. The attorneys at Wynn and Wynn are here to assist you and provide you with access to a broad platform of expertise in the commercial real estate field. Call today at 1-800-852-5211 or click here to request a consultation.